» News Archives
Chapter 11 over!
Chapter 11 is over! Look forward to the next chapter and a contest! More info about the contest here!

Also please drop me an email sometime. (Let me know that SmackJeeves TPCTH readers exist.)
Jillyfoo@gmail.com


The book is ready to buy!!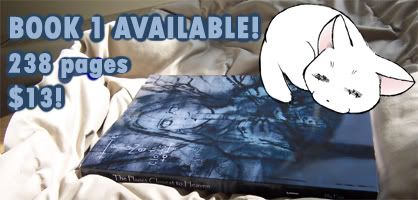 As most of the time check the Druckduck mirror for latest updates.



Also check out my other comic


posted by JillyFoo @ June 22nd, 2007, 12:25 pm - 0 Comments